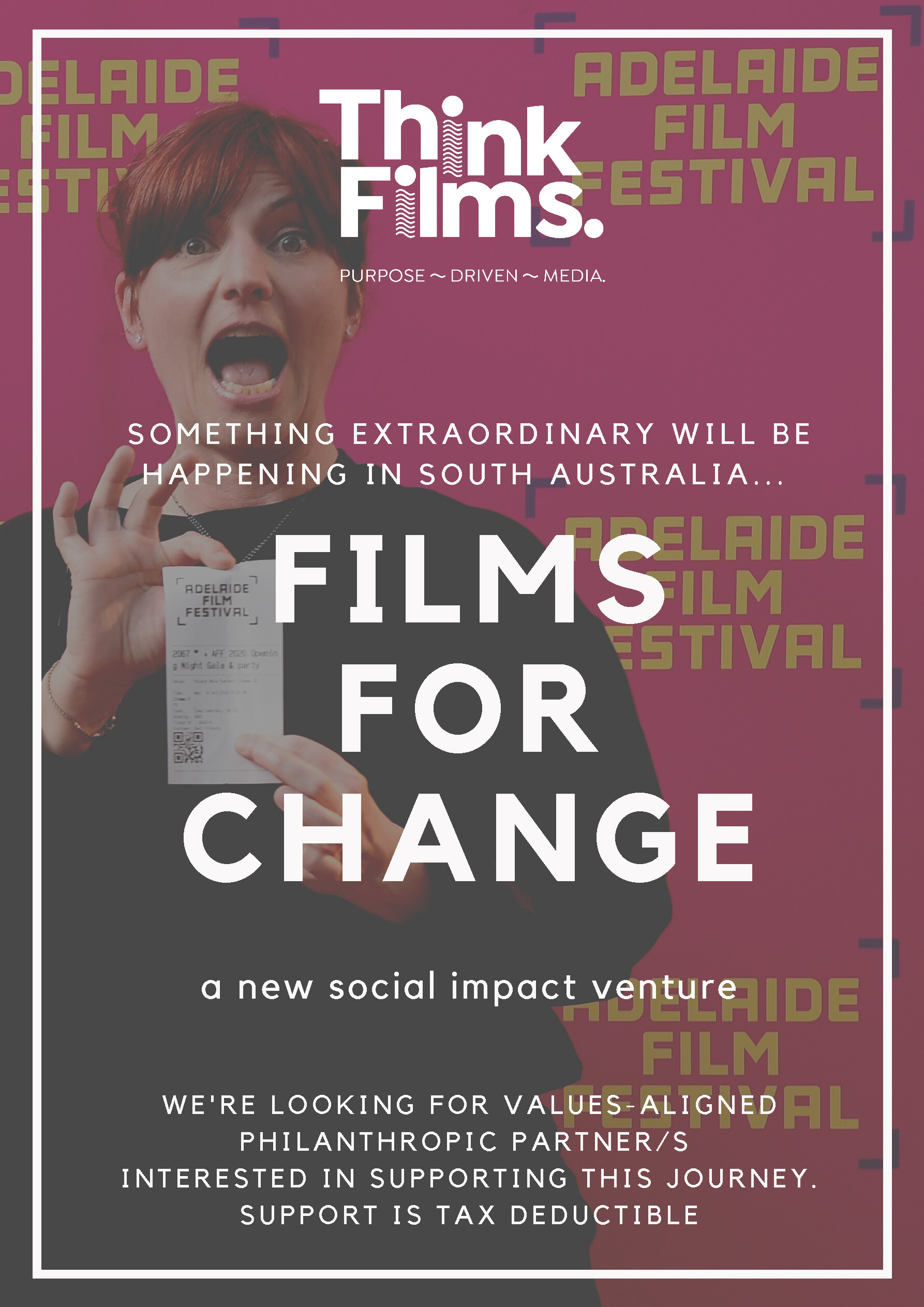 Check out our Films for Change campaign to learn what it's all about and find out how you can make a tax deductible donation to helping us continue to make Films for Change.
If you'd like to make a different contribution, Lara would love to meet you for a coffee and a chat – in person or online. So please send us an email or give us a buzz on the email address and phone number below and we'll organise this !
We hope you're excited to join us on our journey as we continue reaching hearts and minds and making real impact through our purpose-driven productions !
Email: lara[at]thinkfilms.com.au
Phone: 0411 628 895